Textile Designer and Artist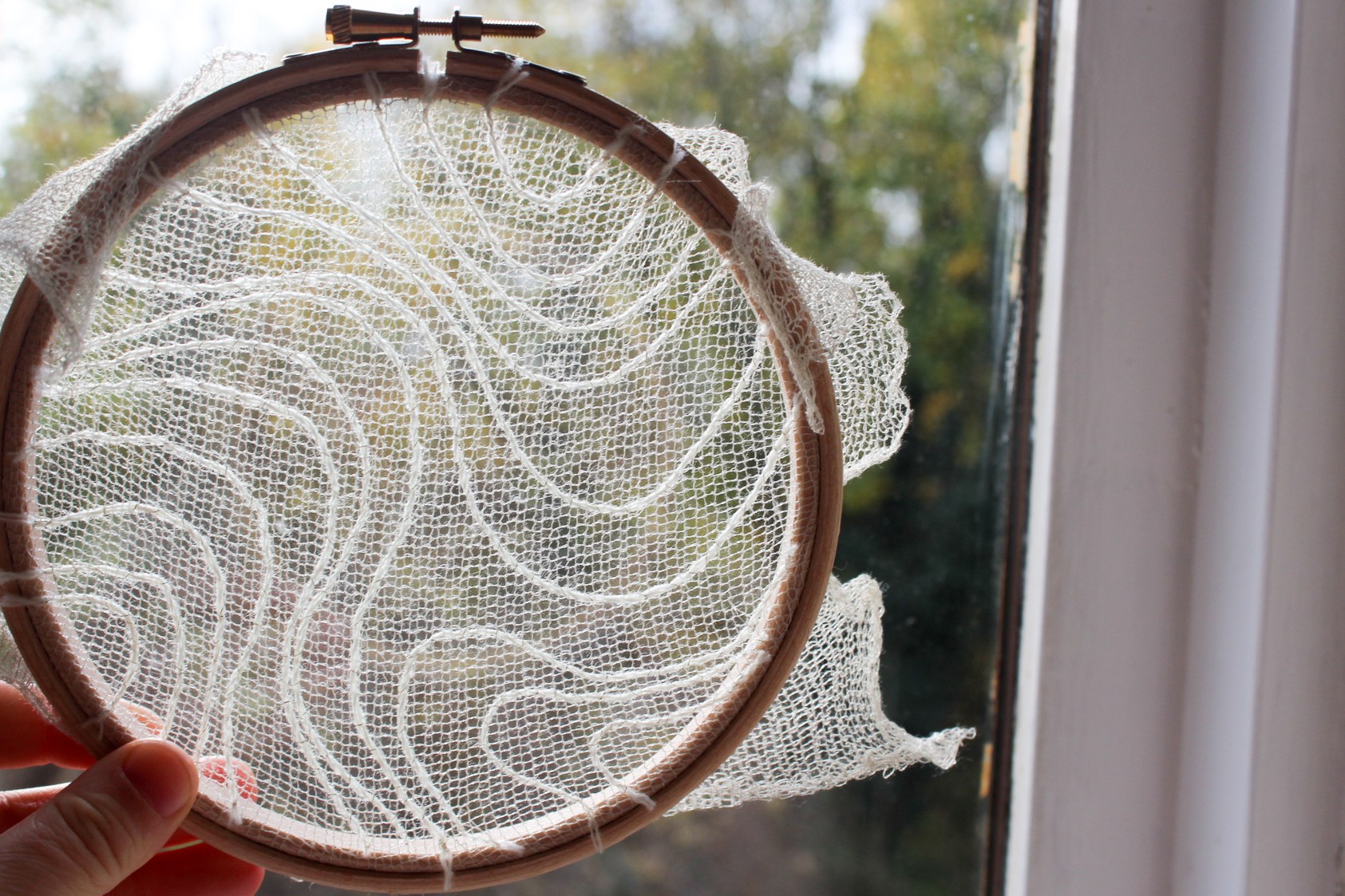 You Are Here
My current work as part of my MA Textiles project. Inspired by place and memory, this project incorporates slow making practices with meaningful design. Featuring patchwork, embroidery and knitting, this work is designed for the home.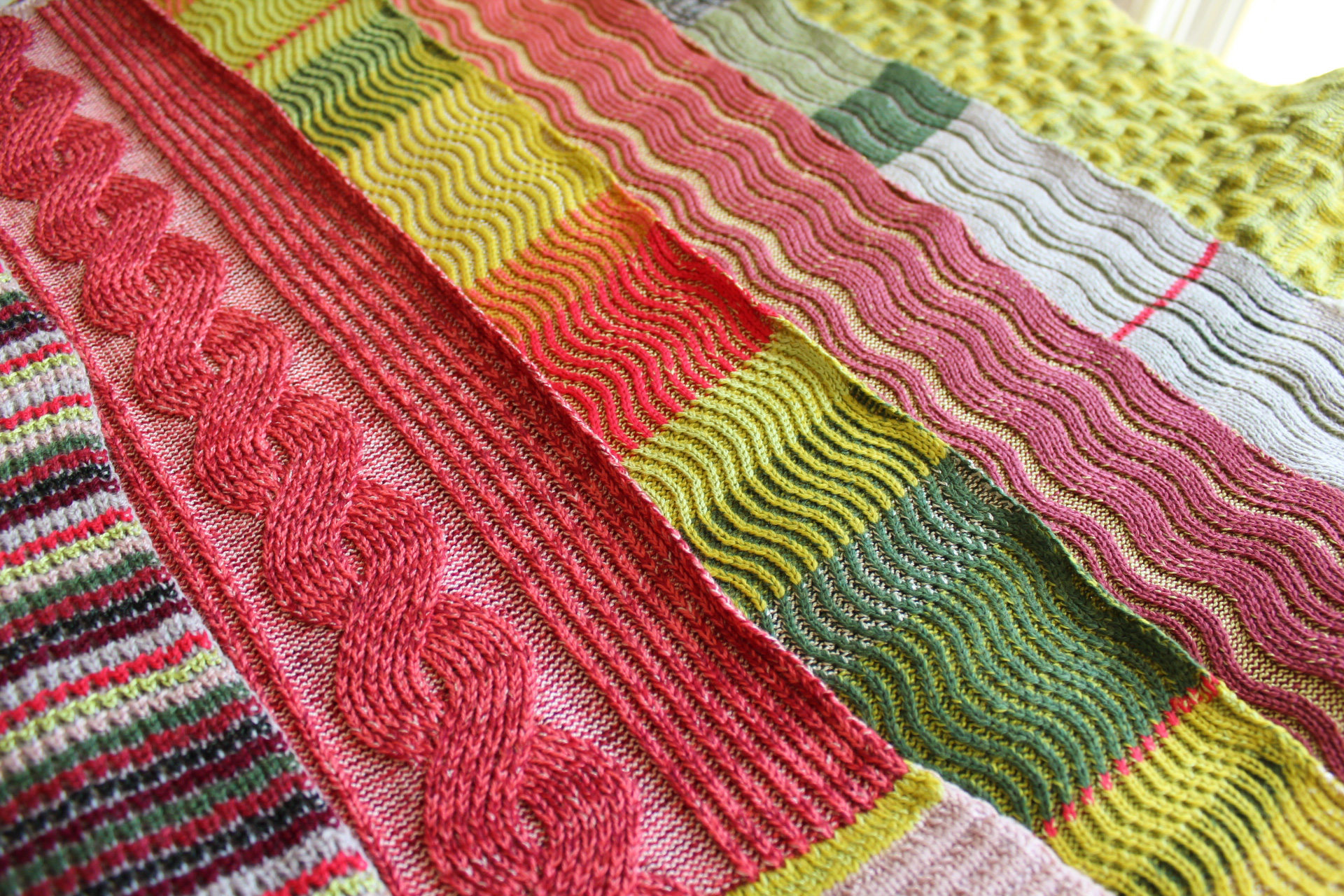 An Interconnected World
My final year project for my BDes in Textile Design. Inspired by connecting patterns in the universe, this project results in a collection of vibrant knitted pieces.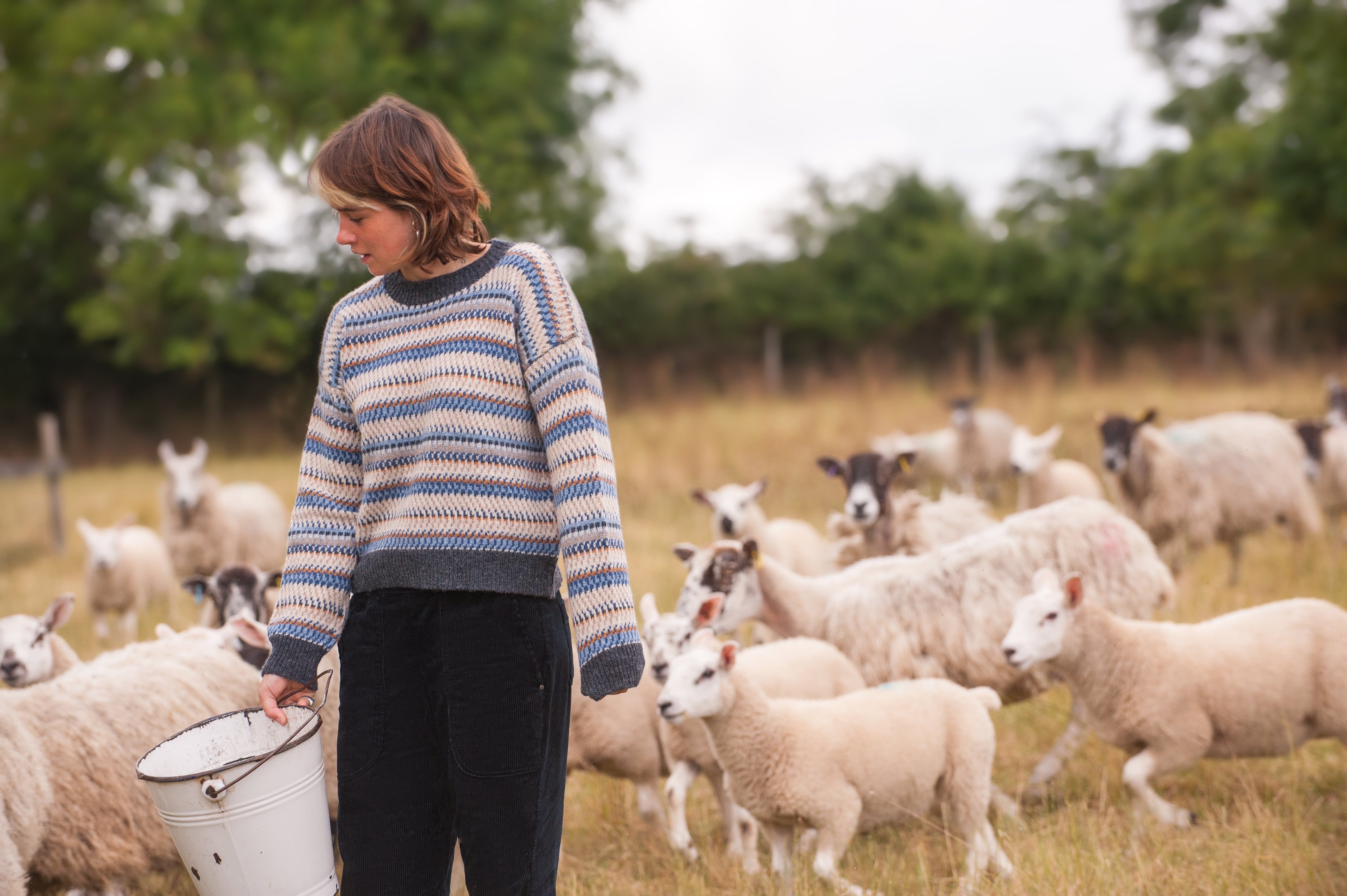 Brora x Wool Week Jumper
My winning jumper design that was selected by Scottish fashion brand, Brora, to be sold in their stores for Campaign For Wool's Wool Week 2021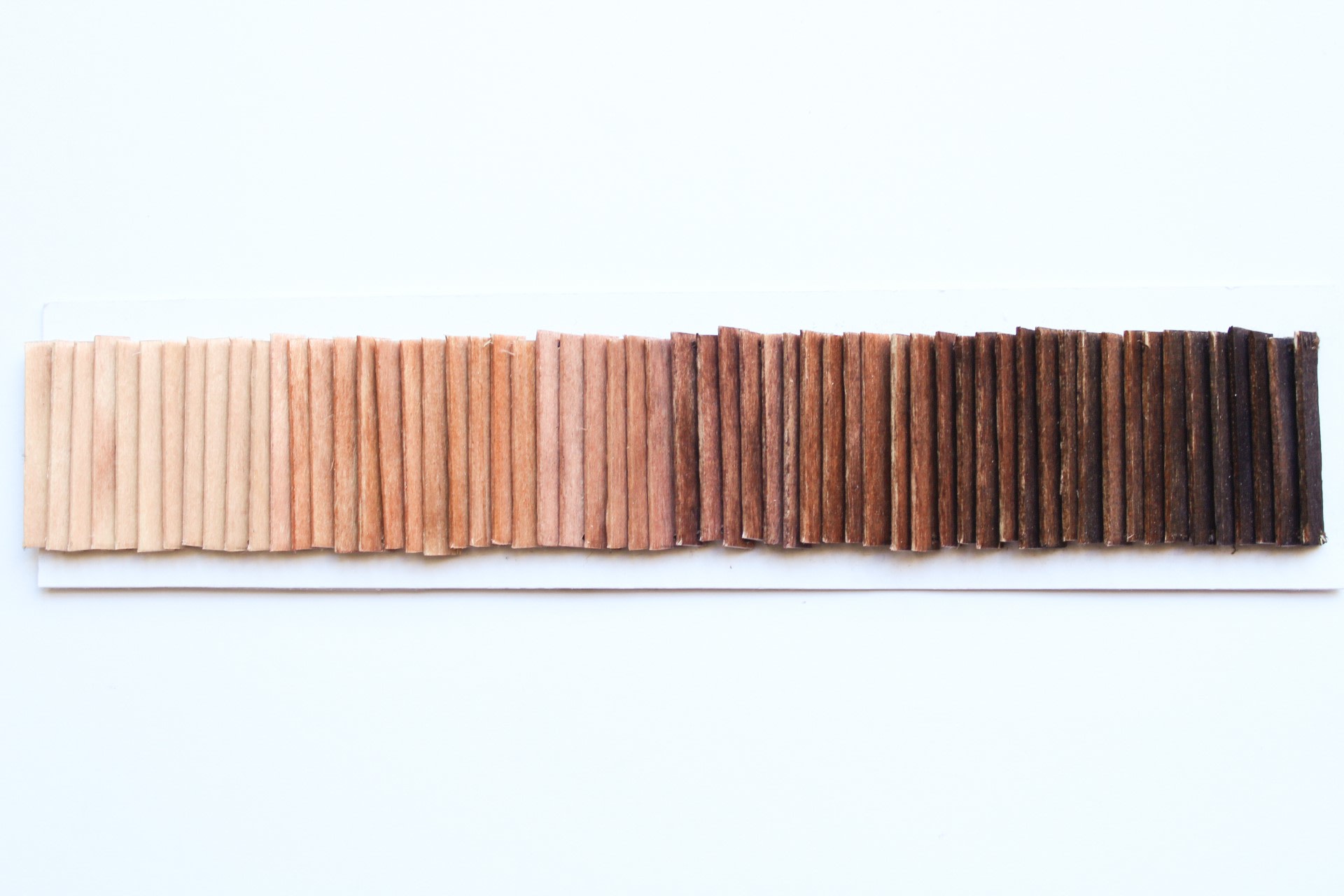 Sensory Panel Project
Inspired by the natural world and crafted from wooden materials, this panel was selected to be made for the Dundee Science Centre's newly renovated sensory room.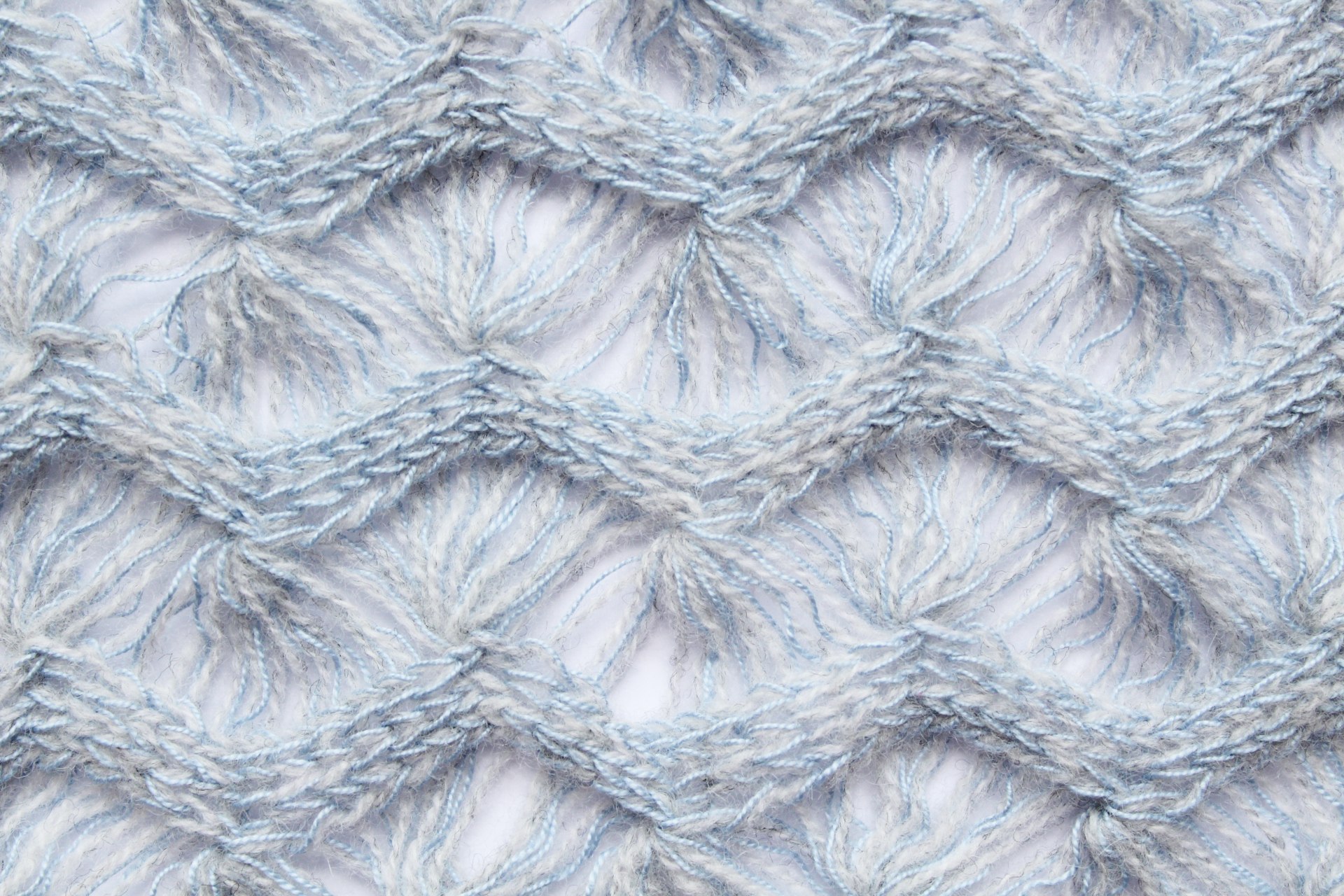 The River Walk
A project inspired by the River Tay in Dundee. Focusing on how the changing landscape of the river can be translated through knitting.
Drawings and Paintings
A collection of my drawings and paintings throughout the years. This includes personal work, studies from School and University, as well as commissioned portraits.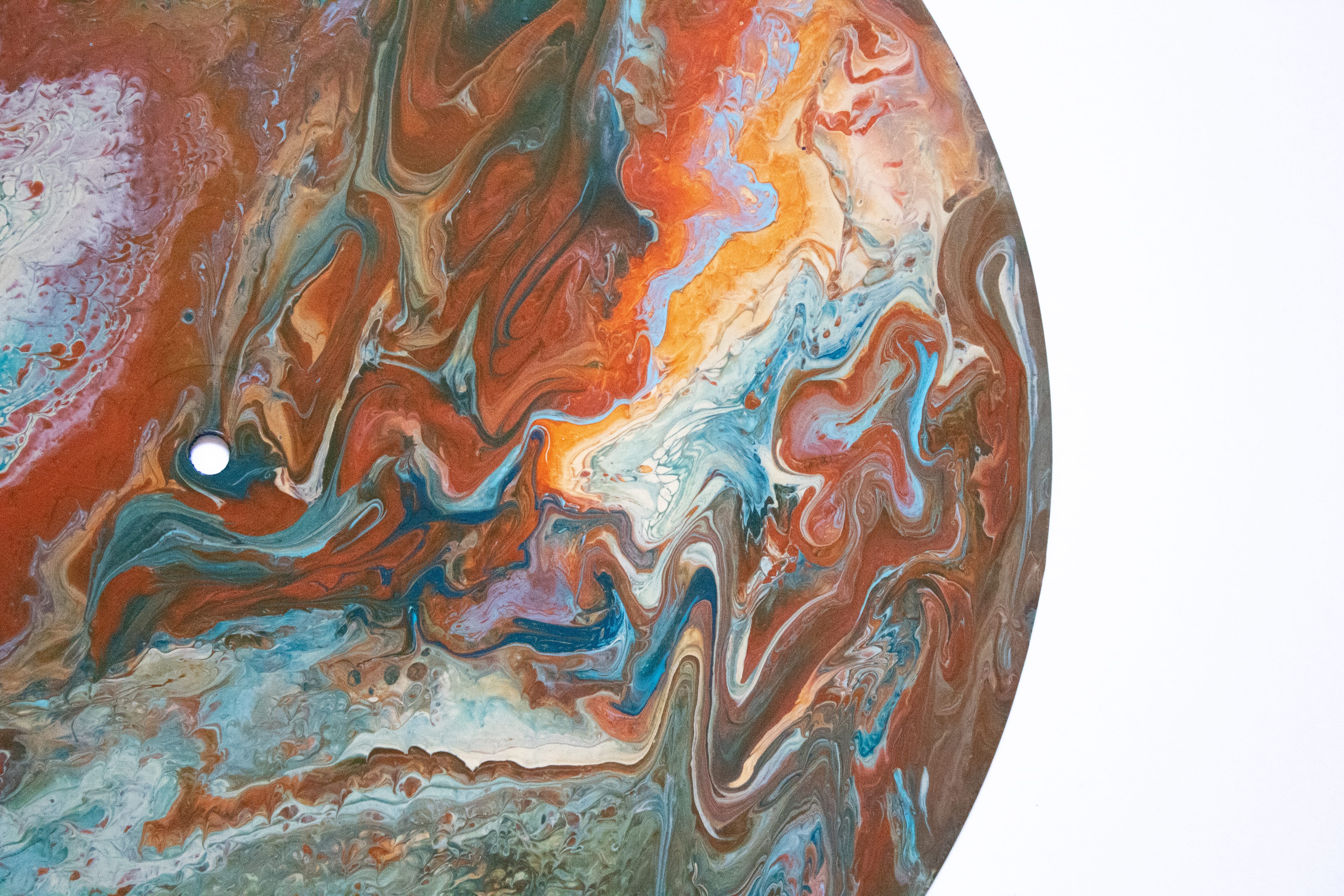 Abstract Artwork
Acrylic paint pours on repurposed, unusable, vinyl records. These unique pieces were sold as part of my small business.
Handmade Earrings
A collection of polymer clay earrings that I sold as part of my small business. Ranging from neutral tones to bold patterns an colours.
Hi, I'm Imogen
I have recently graduated from The University of Dundee with a First Class Honours degree in BDes Textile Design. I am currently studying MA Textiles at Nottingham Trent University and I will be graduating in July 2023.
After completing my A Levels in 2018, I moved to Dundee to do an Art and Design General Foundation Course at Duncan of Jordanstone College of Art and Design. During that year, I completed projects that gave me an insight to a variety of different disciplines and it was then that I found an interest for Textile Design.
Over the course of the degree, I came to specialise in knitting and gained experience on both Domestic and Dubied knitting machines. I have broadened my knowledge in various areas of textile design, including the properties of different yarns, advanced knitting techniques, and fashion illustration.
One of my favourite parts of the design process is the initial concept development because it gives me the opportunity to establish a purpose for my designs. Themes such as place, memory, and identity are examples of concepts that underpin my work. I have continued to deepen my understanding of these themes throughout my Masters to inform my practical work. In my spare time, I enjoy working on DIY craft projects, going for walks and drawing.